Introduce Alan Travel
Alan Travel Service Co.,Ltd.is established in April 1995.
Start from Singapore Market, we have developed into Malaysia, Hongkong, Philippine, Indonesia and Myanmar Market.

Even we have epic experiences, we keep researching new and originative attractions continuously to provide best service and memories in Korea Traveling.

We provide complete range traveling packages from MICE, Student Program, Government Group , PKG group or individual and so on.

We are not satisfied with the present, we keep making greater effort for our future travel industry.

Time goes so fast and Age changes radically.

You need advanced and open company like us.

If you accompany us, you can experience innovated traveling in Korea, never regretful and feel like to travel to Korea again.

Knock our Door and Open it !
Your Sincerely.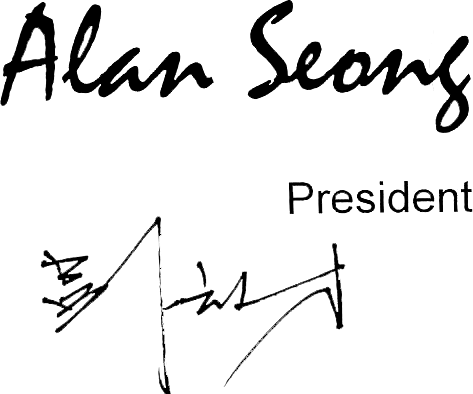 Name : Alan Travel, Service Co., Ltd.
Register No. : 105-86-10355
Enterprise Scope : Services and General Tourism Industiral
President : Mr. Alan Seong
Foundation : April, 1995
Capital Amount : 350 Million Won
Address : RM 401, 23 Bangullae-ro 11-gil , Mapo-gu, Seoul, Korea (Dooyoung Building)
Contact : (Tel No.) 82-2-715-3241 / (Fax No. 82-2-715-3242)
Email Address : ops@alantravel.com